Client Testimonials

Mark met the challenges of working in a historic district and delivered a beautiful home. He listened to our thoughts and designed just what we wanted: a home that was both aesthetically pleasing and functional. Additionally, he was a pleasure to work with and always friendly and open to our thoughts. I would recommend him to anyone looking for an architect."
- Lisa Lindsay

I have worked along side of Mark Grisafe many times on numerous types of projects. He and his staff are very honest and easy to work with. If you are looking for an architect who is straight forward, will give you the suggestions you need, and make sure you meet all city requirements he is your guy! He is worth the cost. Whether you have a commercial or residential project, he and his staff is with you every step of the way. Grisafe Architecture is ready and willing to help you with any of your commercial or residential needs!!!!!"
- Nicole Ryan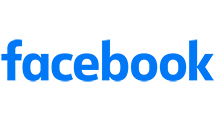 I used Mark Grisafe Architect for my project recently. I highly recommend him for his tenacity, professionalism and creative sense of the project. I will definitely be consulting with Mark again for our future expansion."
- John Carlo