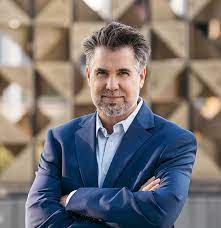 Mark Grisafe - Owner
Mark Grisafe is the Owner and Lead Architect at Grisafe Architecture. He received his Bachelors Degree in Architecture from Cal Poly Pomona. After working for several architecture firms, including one that sent him overseas to work with Euro Disney (Now Disneyland Paris), he started Grisafe Architecture as a residential design firm in 2002. In 2009, he expanded his company's services to include commercial design.
Mark is known throughout Long Beach as a talented architect who creates spaces that are not only beautiful, but also highly functional. He takes the time to really understand his clients' needs and wishes, and dedicates himself to achieving their desired outcomes.
Mark is well-respected in the Long Beach community. He currently serves as a member of the Long Beach Cultural Heritage Commission, a group that works to preserve Long Beach's history by protecting and enhancing historic buildings, homes, and neighborhoods. He was also one of only two Long Beach architects who was commissioned by the City of Long Beach's Development Services Department to help them improve and test their online plan submission system.
Mark is the recipient of the Chai Volunteer Award, as well as the Tess Wohlstatter Hinini "Here I Am" Award from the Alpert Jewish Community Center of Long Beach for his volunteer work as an advisor and project architect for the Center's various construction projects. He has also contributed to various other pro bono projects in and around the City of Long Beach, including the Reflection Garden at Saint Cornelius Church.
In recent years, Mark worked as an adjunct professor at Mt. San Antonio College, teaching classes in interior design. He has also been featured in articles on Realtor.com, Businessing Magazine, Superb Crew, Compendent.com, and other publications to share his expertise in architectural design, interior design, and business development.
Aside from his professional achievements, Mark is someone who truly values people. He works hard to maintain great relationships with his team members, industry partners, and clients. It's not uncommon for Mark's clients to turn into his friends, who keep in touch long after their projects are finished.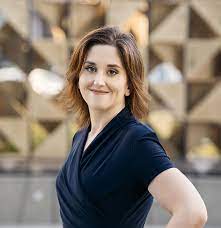 Rachel Fuller - Project Manager
Rachel has been with Grisafe Architecture since 2015. She handles a variety of tasks at our firm, including (but not limited to) generating construction drawings, assisting with space planning and design, 3D modeling and rendering, fielding client and contractor calls, and managing project files and documents. She also serves as our office's code specialist, reviewing projects for code compliance and assisting in code analysis. Rachel has two associates degrees from Mt. San Antonio College—one in Interior Design and the other in Interior Design, Kitchen and Bath. She loves working at Grisafe Architecture because it allows her to be a part of every step of the process and work on a wide variety of projects. She also finds a lot of enjoyment in making clients happy and seeing the beautiful finished spaces after construction is complete.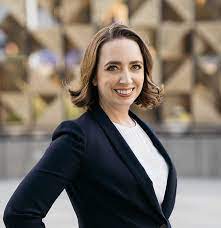 Stephanie Struckus – Project Manager
Stephanie wears multiple hats at Grisafe Architecture including drafting construction documents and coordinating with clients, consultants, and municipalities. She also keeps the company's Instagram account up to date. Her educational background includes a BA in Anthropology from Cal State Fullerton and an AS in Interior Design from Mt. San Antonio College. Prior to coming to Grisafe Architecture, she served with AmeriCorps, helping low-income homeowners, aging adults, and veterans renovate their homes. In addition to her work at Grisafe Architecture, Stephanie is an adjunct professor at Mt. San Antonio College, teaching interior design.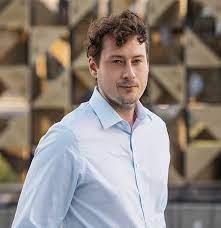 Dylan Lisk – Office Manager and Accountant
Dylan is responsible for keeping our books in order and handling general office management tasks. We also rely heavily on Dylan to analyze future business expansion opportunities for Grisafe Architecture. He has his AA in Business Administration from Long Beach Community College and is an Enrolled Agent. He came to us with years of experience handling tax filings for both businesses and individuals. What Dylan enjoys most about working for Grisafe Architecture is the breadth and variety of responsibilities and the opportunities to engage in different parts of the business.